[KEEPING UP WITH WORLD'S TECHNICAL PACE--ROLL FORMING TECHNICS FROM TAIWAN]
Through careful design and force analysis, the roller mechanism of the roll-forming machine ensures the rollers will not be over-limit deformed under high speed and heavy load, and keeps the roller close to the slide design, makes sure the consistency of the slide section after cold rolling. Meanwhile, the selection of roller material and processing technology also guarantees the rigidity and durability of roller and makes the product quality more stable under high quality standard.
Rollers are soul of slide cold rlling process. The steel strip is rolled through more than ten groups of rlleres at high speed and gradually formed into a glossy slide. Cold rlling will produce lots of heat and abrasion. This requires high-level standard of roller rigidity, abrasion resistance, hardness, thermal deformation and roughness. Because of our design and manufacturing standard the roller precision level can reach um level and roughness can reach Ra0.8.
The international leading intelligent control technology and unique manufacturing processes have been adopted to ensure the accuracy, stability, smoothness and safety of slide movement and also comfortable and harmonious home environment.
[KEEPING UP WITH WORLD'S TECHNICAL PACE--ITALY FULL AUTOMATIC HINGE ASSEMBLY MACHINE]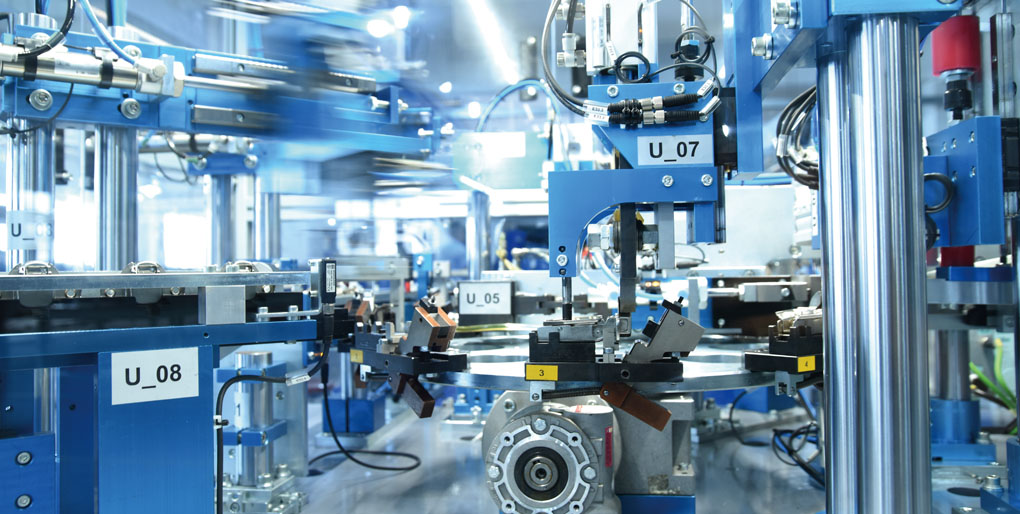 Full automatic hinge assembly machine, a precise equipment, with intelligent detection technologies has been used so that the whole manufacturing processes are free of manual detection and makes sure the stability of finish products quality.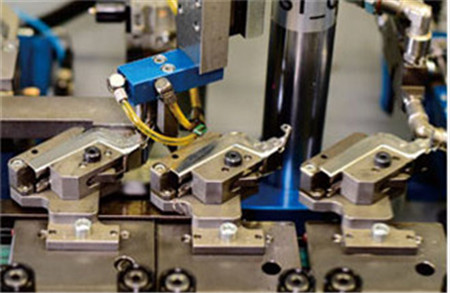 By precise calculation, the machine can quantificationally inject the grease in a same position into each revolute pair, which will reduce hinge' S noise and ensure the smoothness during the open-close process and guarantees its long life cycle.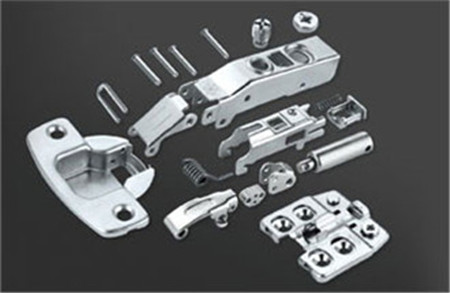 Every SACA' S hinge is finely made, to ensure the perfection of technics and quality. Every hinge is easy to be installed, disassembled, opened and closed, which has created a perfect opening and closing movement for each piece of furniture.
[KEEPING UP WITH WORLD'S TECHNICAL PACE--TOOLING AND TOOLING TECHNICS FROM ITALY]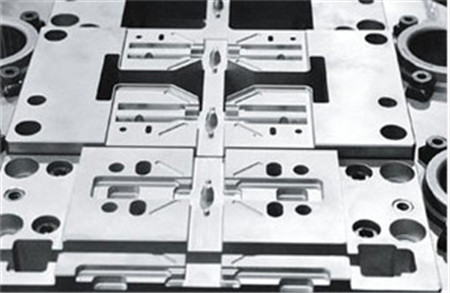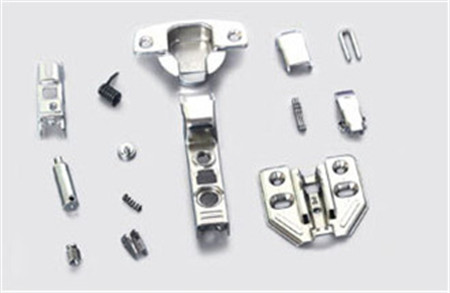 In the Italy metal tolings, there are functions of chip removing, cooling, central integrated guide post, quick positioning non-stripping punching, step shaping, anti-error punching and tooling steel ball assembly, etc.These reasonable designs and ultra-precision machining guarantee the over 20 years life cycle of the toolings and the Ra0.4 level surface finish.
[KEEPING UP WITH WORLD'S TECHNICAL PACE--HIGH-END TESTING EQUIPMENT]
SACA' s test center has multiple high-precision 2-dimensional and 3-dimensional inspection equipment, which provides a strong hardware
guarantee for the company's product quality inspection.